Supply Chain Quality Management

Chris Jones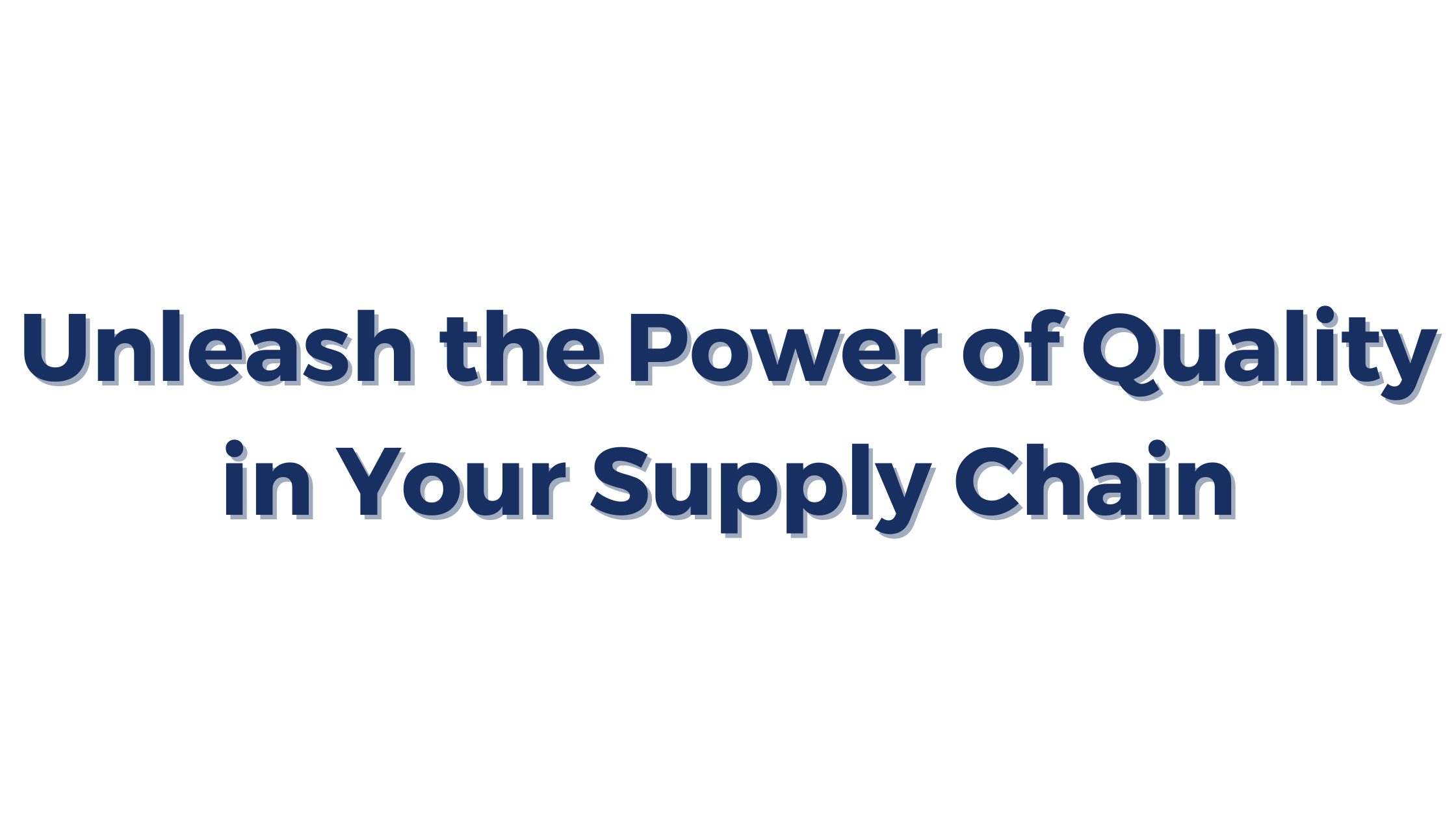 Quality is the cornerstone of customer satisfaction and loyalty. Supply chain quality management is about proactively identifying and solving problems before they escalate and negatively impact your customers.
From raw materials to the final product, quality management ensures that everything meets specified standards, providing a seamless and satisfying customer experience.
Why is Quality Management in the Supply Chain Critical?
In today's competitive business landscape, customers expect nothing but the best from your products and services. Quality management is crucial in ensuring that your company meets and exceeds customer expectations.
This systematic approach covers every stage of a product's life cycle and eliminates defects before they reach your customers.
Achieving Quality Excellence in Your Supply Chain
Quality standards are non-negotiable for a successful supply chain. Quality management is a vital part of this process, guaranteeing that your products meet customer needs and do not compromise your brand's reputation.
Boost Your Supply Chain with These Quality Tools And Techniques
As a supply chain manager, you are probably already familiar with quality management tools and techniques that can improve your company's supply chain. Here are a few popular examples:
Process Mapping: This technique uses flowcharts or diagrams to visualize your company's processes from start to finish. It helps identify bottlenecks and areas for improvement.
Quality Audits: These internal assessments examine your processes' adherence to customer requirements or industry standards such as ISO 9000 certification. Conducted by specialized third-party companies or individuals, quality audits help identify improvement opportunities and prevent problems for customers in your supply chain network.
The AMNI Platform: Connect directly with your customers and suppliers through the AMNI platform. Get real-time data-driven insights about your supply chain and make informed decisions. The platform aggregates quality data from your trading partners and peers, giving you a comprehensive view of your entire supply chain, not just your company's isolated information.
Ensure Customer Satisfaction with Quality Management
Quality management is the key to meeting and exceeding customer needs. The supply chain plays a crucial role in quality management, allowing companies to track and control every product that leaves their facility. Quality management processes like quality assurance (QA) and quality control (QC) ensure that your products meet customer expectations at every stage, from the factory floor to their doorstep.
Final Thoughts
Quality management elevates your supply chain to the next level. It focuses on predictability, responsiveness, and customer satisfaction, and strengthens relationships with your suppliers and customers based on trust and mutual respect. Contact us to learn if the AMNI platform is right for your organization or take a tour of our products on the Tours page.